On November 29, 2019, master's thesis defense was held at the University of Turin in Italy for Italian students of the Zhejiang University China Studies Center's "To China" master's degree program. Zhang Xingkui, the main academic instructor of the China Studies Center, along with Professor Andornino Giovanni, Professor Gabusi Giusappei, and other faculty members of the University of Turin, served as expert reviewers for the Master of China Studies students.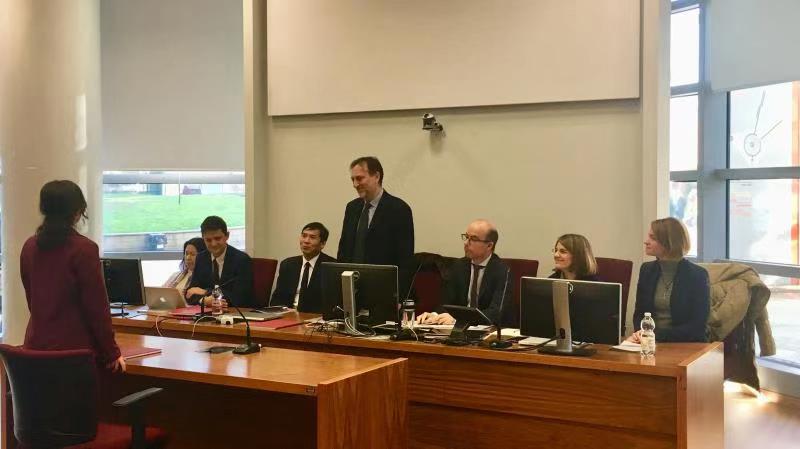 24 students participated in the master's thesis defense and reported on their academic research. After providing a brief overview of their theses to the defense committee and mentors, the students reported on their research goals, process, and results. Each student conducted a survey as part of their research and utilized data analysis to support their research results.
The thesis topics of the defending students covered a wide range of topics and current events, including the differences between Chinese and Italian wine culture, the beautiful countryside of Zhejiang, and the China dream's influence on China's economy and on western economies. Each student was well-prepared and responded effectively to the defense committee's questions. After a comprehensive review by the defense committee, all students passed their defenses.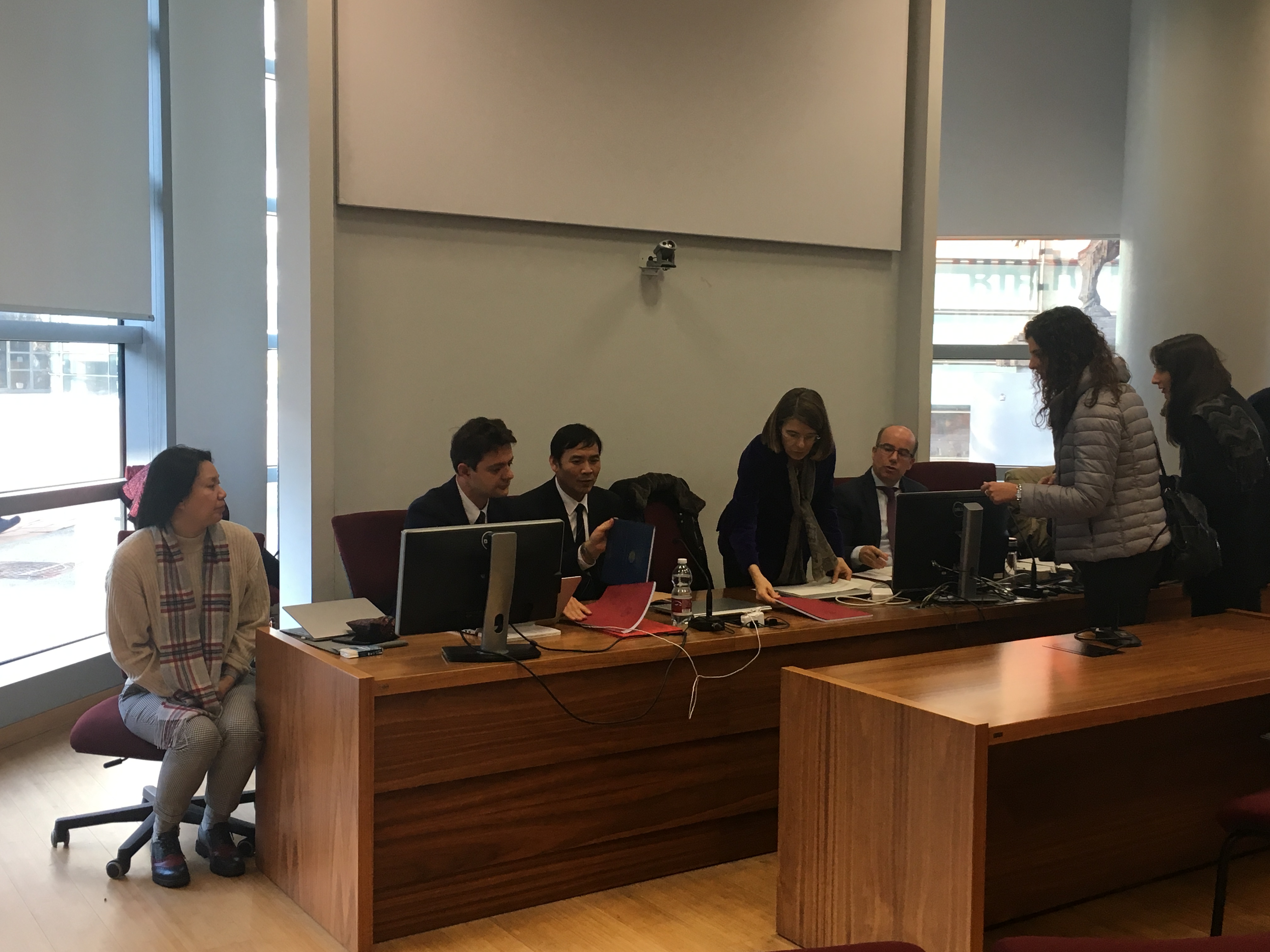 The University of Turin "To China" program is a master's program hosted by the China Studies Center of Zhejiang University. Each year, a group of outstanding Italian students spend a year studying and living in China at Zhejiang University before returning to Italy to continue their studies. The class of 2019 students stated that the China Studies program not only deepened their understanding of China but also gave them the opportunity to explore and adapt to the cultural differences between China and the West. The students also found that being able to conduct in-depth research and ground-level investigation helped them to understand their research subjects more thoroughly and to develop a more three-dimensional understanding of the dynamic trends affecting China and the world. The students will continue their studies after their thesis defenses, and their accomplishments will propel them to bright futures.