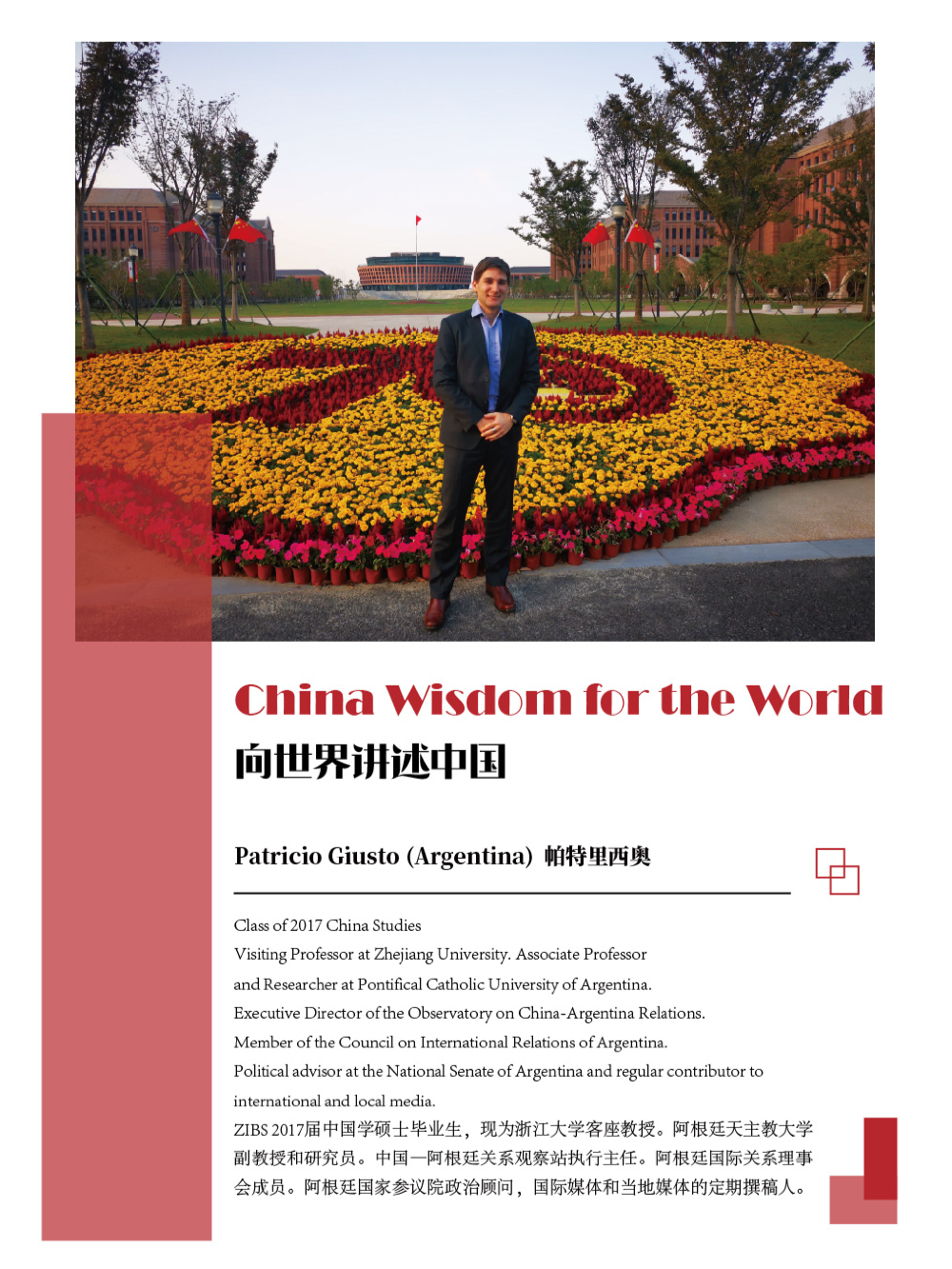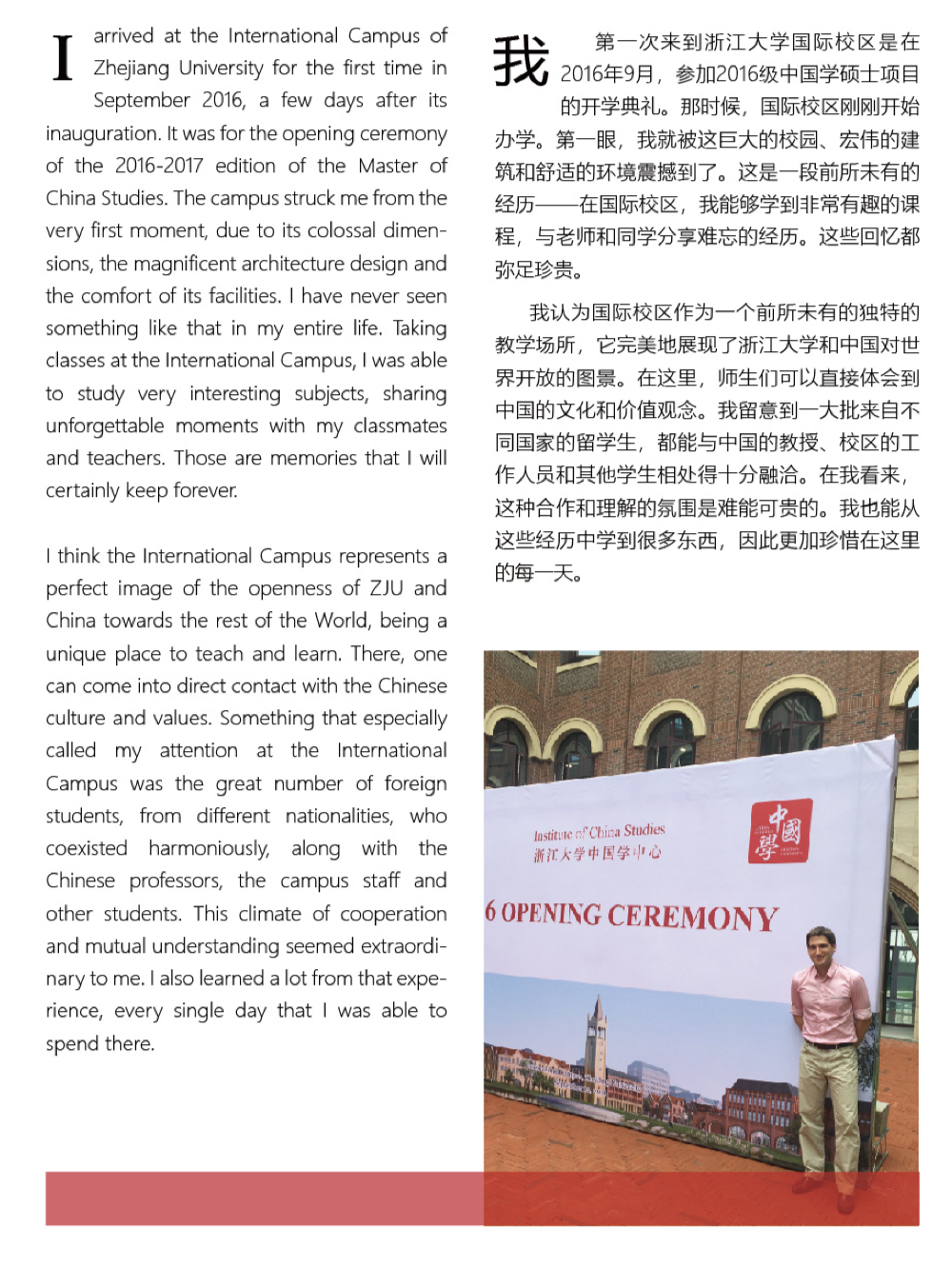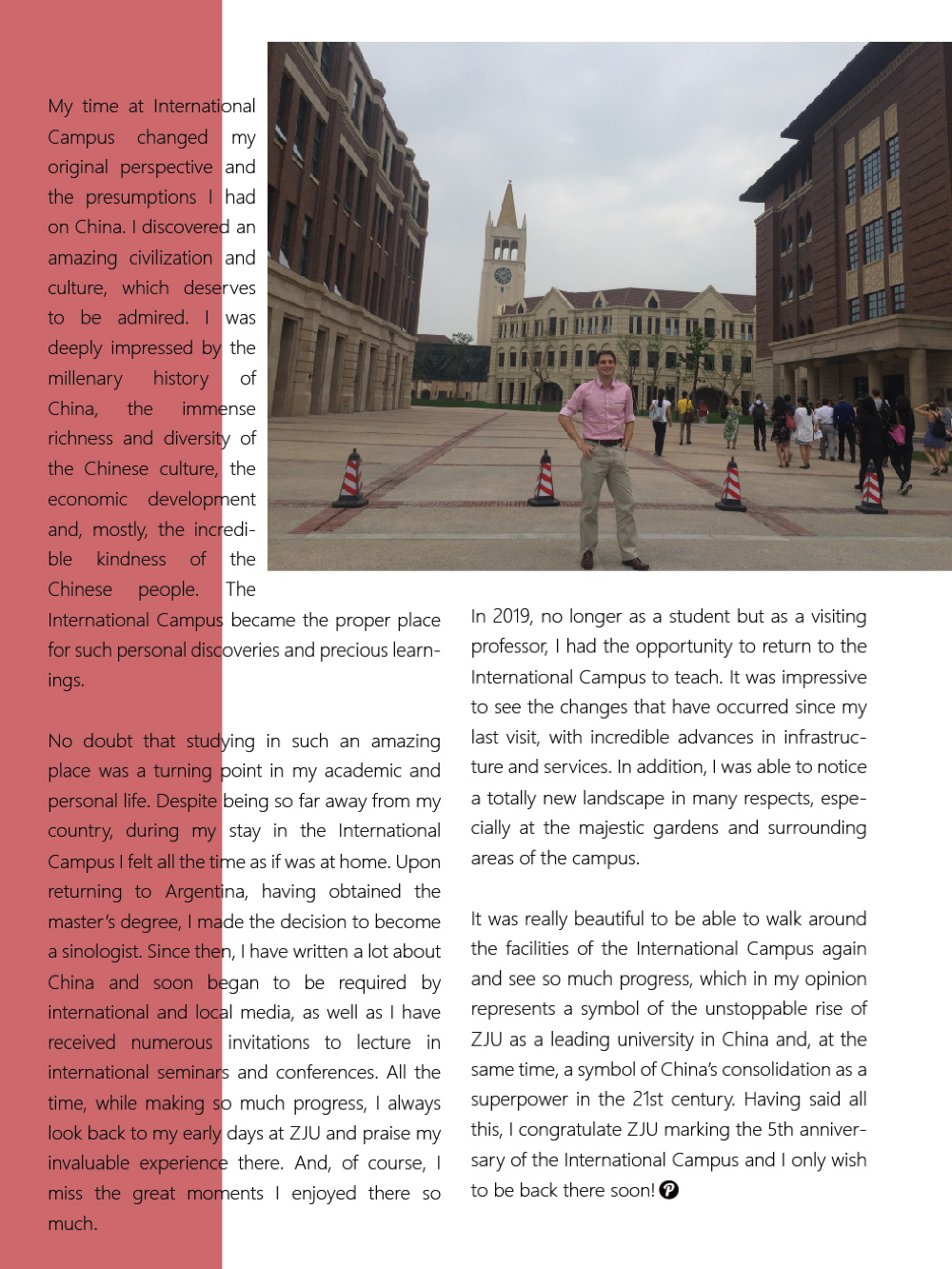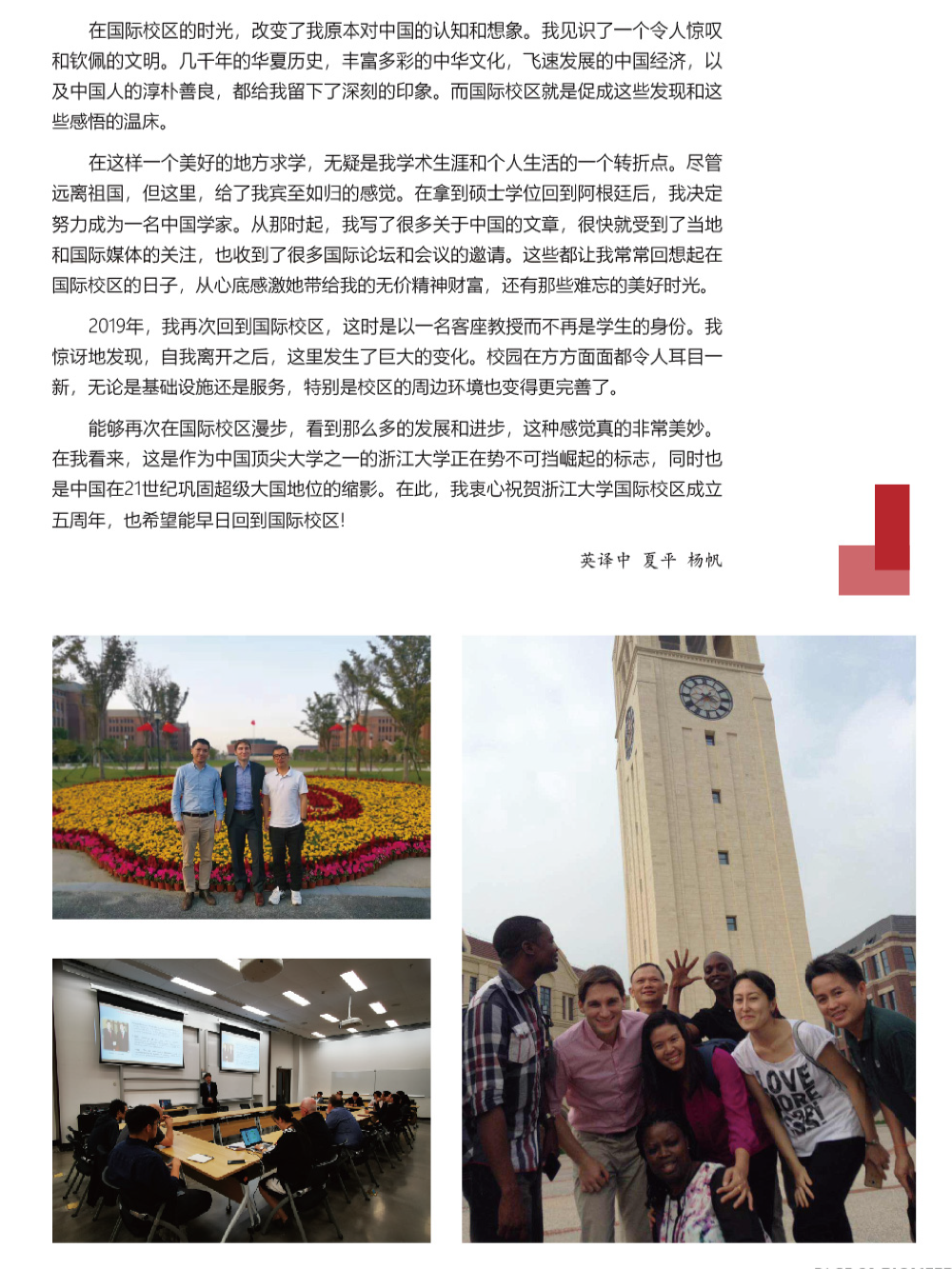 ---
On May 11, 2021, Patricio Giusto, Alumni of Master of China Studies at ZIBS and a professor at the Catholic University of Argentina, published an article entitled "What We Can Learn from the Success Story of the Chinese Communist Party" at People's Daily, the largest newspaper group in China.

At the artic
le, he stated that "The unusual experience of the Chinese Communist Party has forged the spirit of the Chinese Communist Party that is not afraid of difficulties and dangers, and endures hardship and hard work. The Communist Party of China has always shared the joys and sorrows with the people and considers the people's longing for a better life as the goal of their struggle."
He has published more than 120 articles related to China in major media around the world including People's Daily, Xinhua News Agency and CCTV. In 2020, he published another article discussing on Chinese Communist Party's Poverty Alleviation Project at People's Daily.
The Master of China studies is a MA-level degree program with a strong focus on China's economic, cultural, and societal context. Zhejiang University International Business School (ZIBS), partnering with the Institute of China Studies infuses business trends into the long-standing China Studies program.