In October, first-year international students in Zhejiang University's China Studies program participated in "Hangzhou Citizens Experience Day" under the leadership of Professor Lin Ka. Attending the event provided the students with the opportunity to see the streets and local communities of China and to experience local culture for the first time.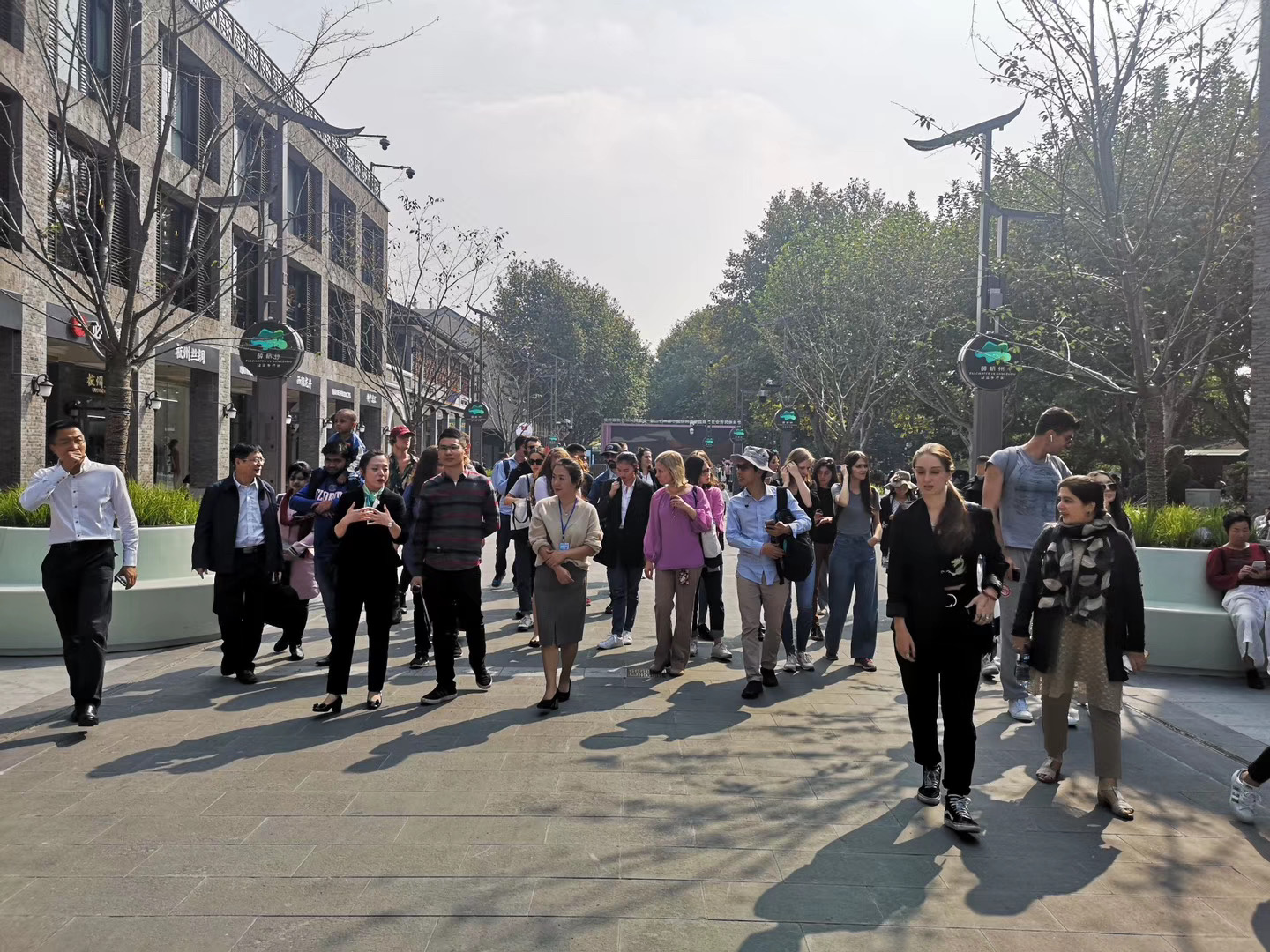 "Citizens Experience Day" is an annual exhibition of life and culture in Hangzhou. Since the first Hangzhou Citizens Experience Day in 2008, the annual event has contributed to internationalization and cross-cultural communication in Hangzhou. Zhejiang University's China Studies program has maintained close ties with the event and participated for the tenth time.
Hosted by Ms. Zheng Xiaojie of the Hangzhou Municipal Party Committee, the China Studies students first visited Hubin Pedestrian Street along West Lake to experience how Hangzhou is using technology to transform the pedestrian experience. Smart guides installed around West Lake not only provide the same information as traditional signs but also provide the location of nearby available parking spaces in real time. The smart guides also provide public transportation information, restaurant guides, timetables for West Lake cruises, and the schedule of a musical fountain.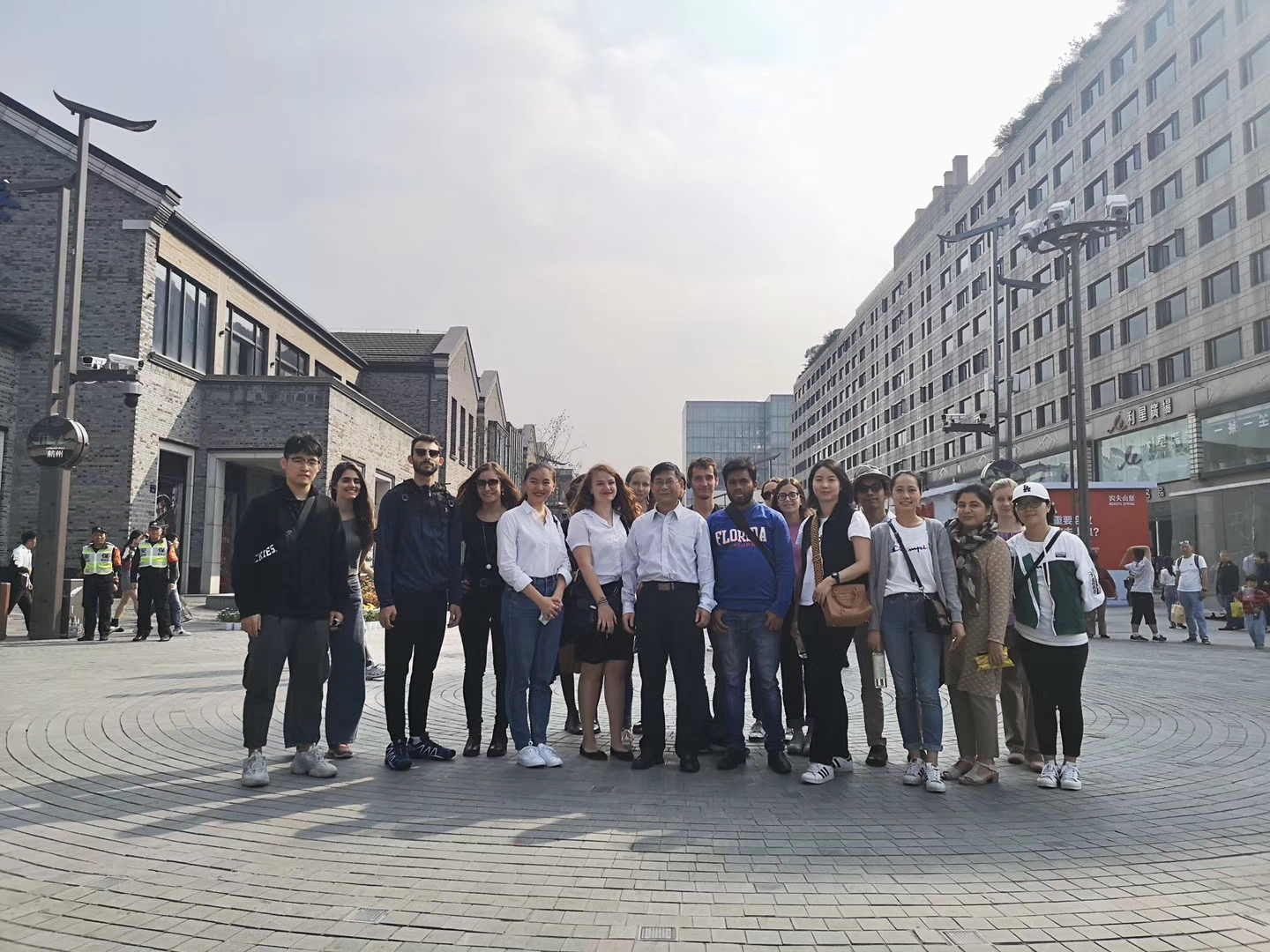 After strolling the Hubin Pedestrian Street the students came to the next stop, the Shangyang Community Neighborhood Committee in Shangcheng District. The students viewed the community's security station, local college, community management office, and community assistance office. The students also learned about the community's management principle of "personal affairs handled by the individual, community affairs handled by everyone through consultation". Through the visit the students learned about the organizational structure of a neighborhood committee and how it works, as well as its indispensable role in helping to mediate neighborhood disputes and family conflicts and to organize community activities.